About us...
Hello from Matt, Matt and Josh. We are the trombone section of the Royal Philharmonic Orchestra, based in London, UK.
We spend most days of the year together playing some of the world's finest music in one of the world's finest orchestras, and now we've decided to share our knowledge and experience with you!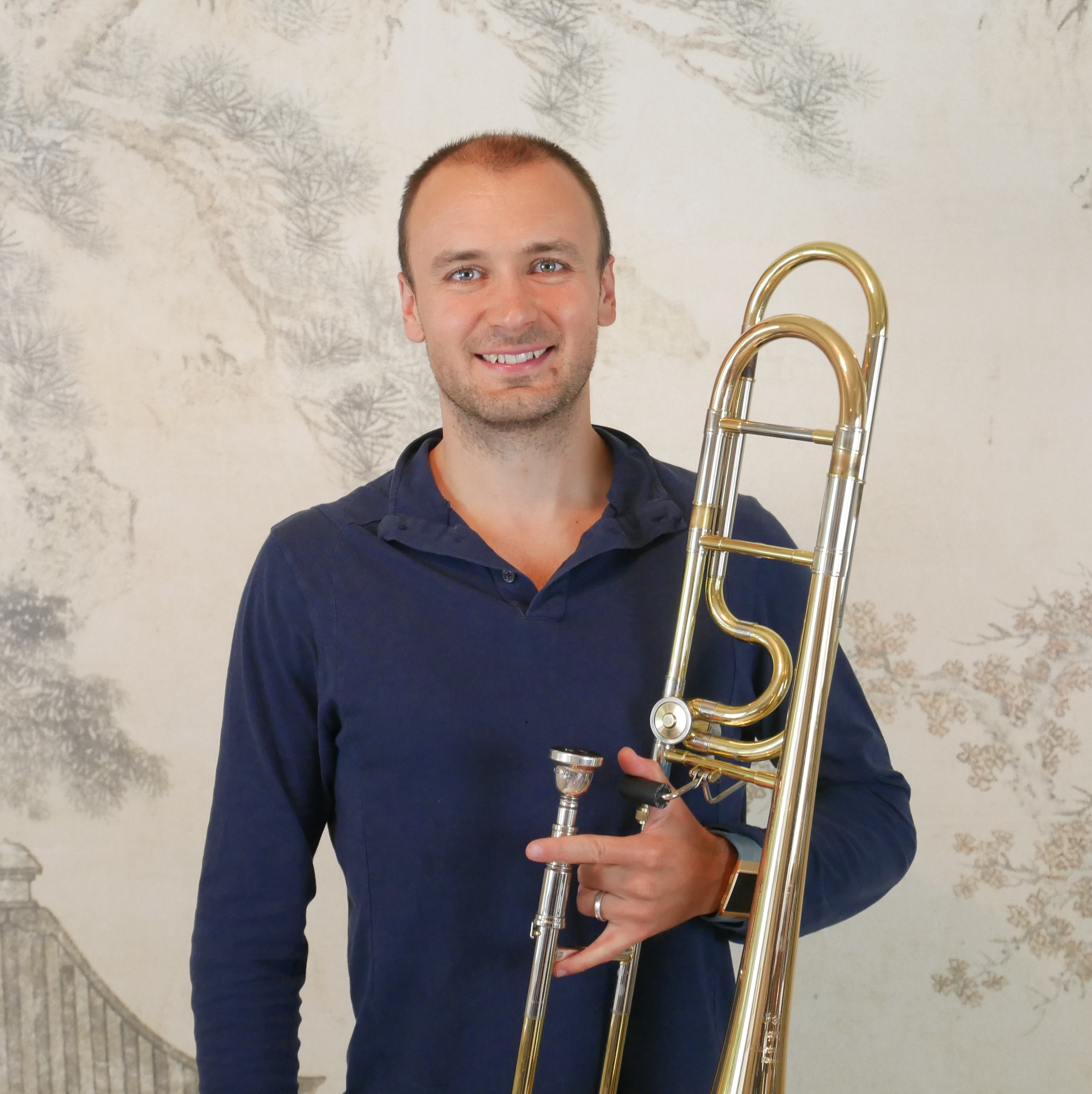 Matthew Gee - Principal Trombone
Matthew is Principal Trombone with the Royal Philharmonic Orchestra, the Aurora Orchestra and the brass septet Septura. He is also on the teaching faculty at the Royal Academy of Music in London and is an active soloist. 
His passion for the trombone has driven him to release three solo albums Paradiso e inferno, Matthew Gee's Amazing Sliding Circus and most recently Schubert's Winter Journey also on Naxos.
Matthew has performed with orchestras and ensembles all over the world, including the Vienna Philharmonic Orchestra,Klangforum Wein, the Chamber Orchestra of Europe, theLondon Symphony Orchestra, and the Academy of St. Martin in the Fields and has recorded and appeared in many films and television scores.
After studying Music at King's College London and the Royal College of Music, Matthew took up the position of Section Principal trombone with the Orchestra of Scottish Opera. After a brief stint with the Orquesta Filharmónica de Santiago (Chile) he then returned to the UK to join the Orchestra of Opera North. Further study saw Matthew attend the Hochschule der Künste, Bern, where he was awarded the Eduard Tschumi award for gaining the highest mark in the competitive soloists diploma course.
As a soloist Matthew has performed internationally and has had a number of works written for him, most notablyCircus Games and Trombone Sonata by Rob Keeley, and Fischietto è morto by Gary Carpenter. He gave the U.K. Première of Kurt Schwertsik's Trombone Concerto at St. Johns', Smith Square and is currently having a concerto written for him by Welsh composer Bernard Kane. He has performed and taken masterclasses at many festivals, including those in Melbourne, Wellington, New York, Sarajevo, Lieksa (Finland), Isla Verde (Argentina) and Beijing. Concerto performances include works by Rimsky-Korsakov, Buxton Orr, Derek Bourgeois, Ferdinand David, Johann Albrechtsberger and Luciano Berio's demanding concerto Solo in the beautiful Konzerthaus in Bern.
He is President of the British Trombone Society and takes an active part in promoting the trombone and developing its repertoire. Matthew is a Getzen artist.
Matthew Knight - Co-Principal Trombone
Matthew Knight is Co-Principal Trombone of the Royal Philharmonic Orchestra, where he also serves as Vice-Chairman, having been a member of the orchestra's Board since 2015. He has performed with almost all of the UK orchestras, often as a guest principal with orchestras including the London Philharmonic, London Symphony, BBC Symphony, City of Birmingham Symphony and Academy of St Martin in the Fields. 
Matthew graduated with a starred first in Music from Cambridge University where he was a Senior Academic and Choral Scholar at Gonville & Caius College. From 2005-8 he was a member of the Gustav Mahler Jugendorchester. He studied at the Royal Academy of Music as a postgraduate, receiving a DipRAM for an outstanding final recital and the 2008 Principal's Prize. In 2016 he was appointed an Associate of the Royal Academy of Music, and he now teaches the trombone at the Royal College of Music.
Along with fellow Academy graduate Simon Cox, Matthew is the Artistic Director of the brass septet Septura, described by trumpet virtuoso Alison Balsom as setting a standard "absolutely higher than brass playing has ever been before". Currently Ensemble in Residence at the Academy, the group is recording a series of ten discs for Naxos Records, each focused on a particular period, genre and set of composers, creating a 'counter-factual history' of brass chamber music. Septura has performed around the world, including tours to New Zealand, Japan and the USA, and has recently made its debut in the Chamber Music Season at the prestigious Wigmore Hall in London.
An active composer, arranger, and orchestrator, Matthew has arranged music for nine of Septura's releases so far, as well as arranging and orchestrating for the RPO and Classic FM.
Matthew Knight plays S.E. Shires trombones.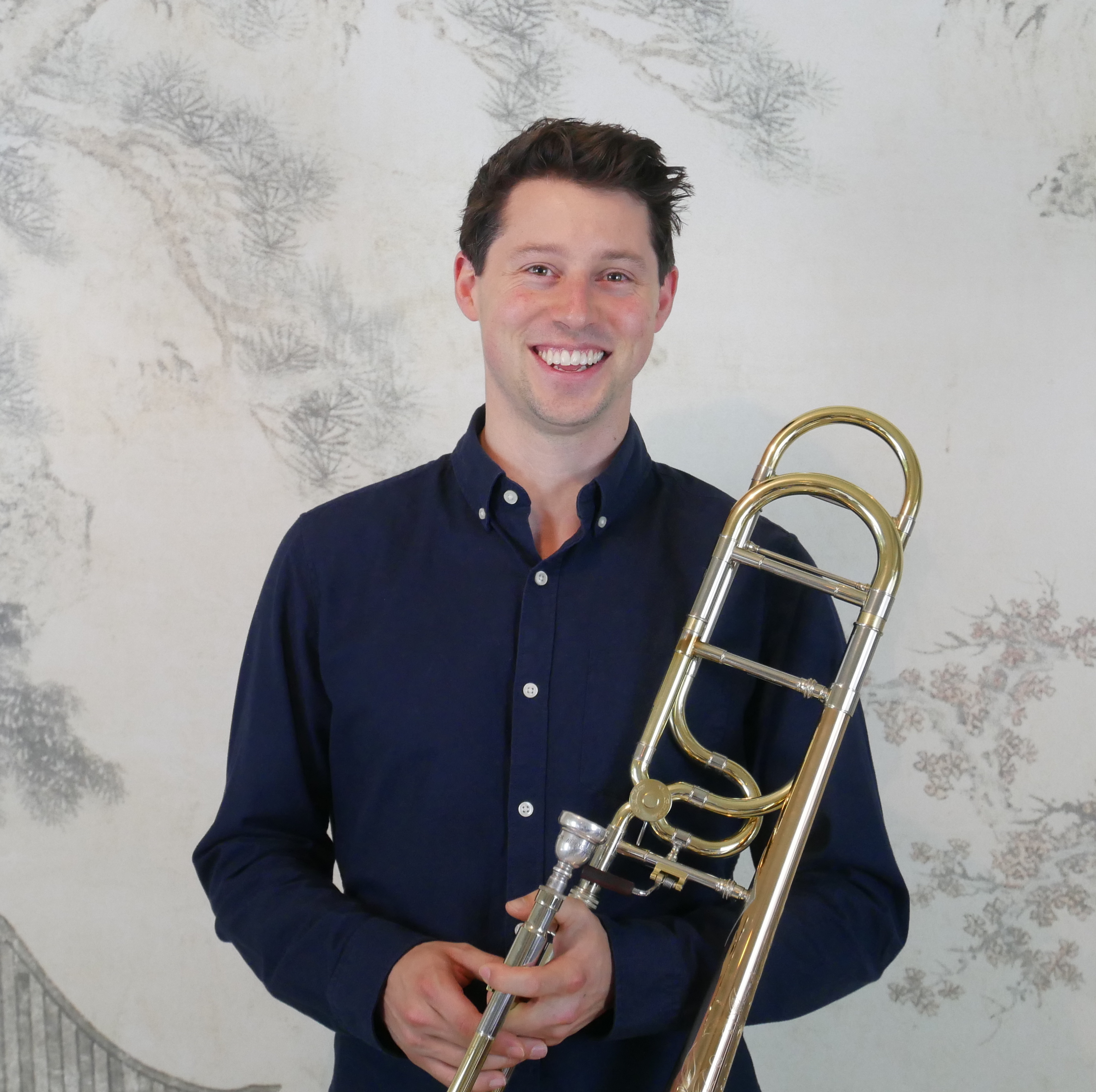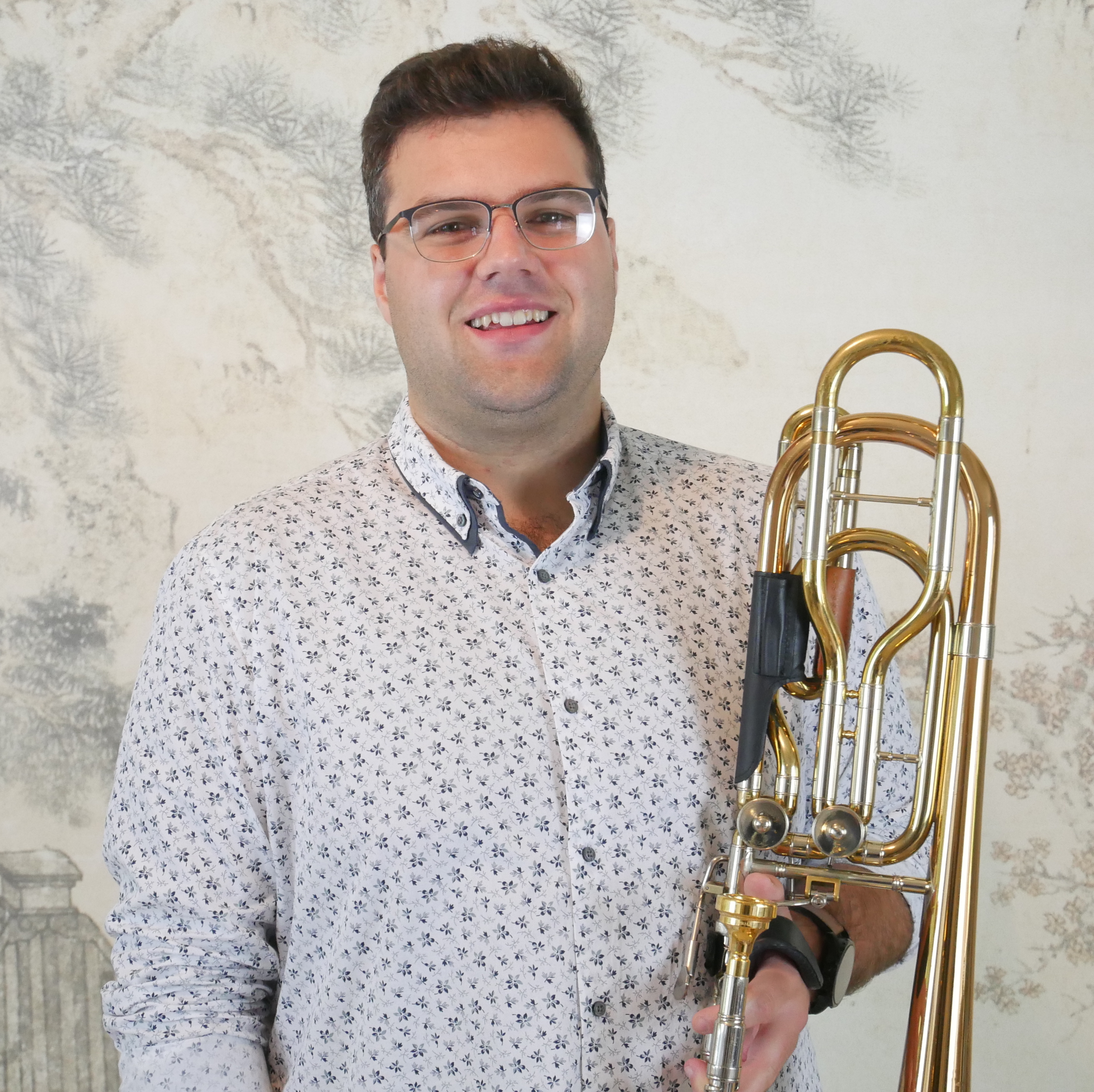 Josh Cirtina - Principal Bass Trombone
Josh was appointed Principal Bass Trombone of the Royal Philharmonic Orchestra in June 2019, at the age of 24. 
He studied at the Royal Northern College of Music and the Royal Academy of Music where he was taught by James Garlic, Adrian Morris, Christian Jones, Bob Hughes, Keith McNicoll and Ian Bousfield.
As a soloist, in 2014 Josh won both the British Trombone Society 'Bob Hughes' and International Trombone Association 'George Roberts' Bass Trombone competitions. He was also awarded the 'Don Lusher' award for best trombone at the 2014 Brass in Concert championships. 
He has performed with most UK orchestras; including the Royal Opera House Covent Garden, BBC Symphony, Academy of St Martin in the Fields, Aurora Orchestra, Philharmonia, BBC Philharmonic, Halle Orchestra, Opera North, Ulster Orchestra and the Royal Liverpool Philharmonic. Further afield, Josh has also worked with orchestras across Europe such as the Orquesta Sinfonica De Galicia (Spain) and was a member of the Gustav Mahler Jugendorchester from 2017-2019. Josh is also a member of the award-winning trombone quartet - Slide Action, who won the International Trombone Association quartet competition in the summer of 2019.
Josh is a performing artist for Denis Wick London Ltd.