Want to learn from some of the most experienced trombone players in the business?
Between them, Matthew Gee and Josh Cirtina have performed with some of the worlds greatest orchestras and ensembles, are members of some of the UK's finest brass ensembles and have a wide range of solo credits to their name.
They've recorded on numerous film & TV soundtracks and toured extensively around the world.
Booking a lesson couldn't be simpler - scroll down, click book now, and contact us to arrange a date & time that is suitable.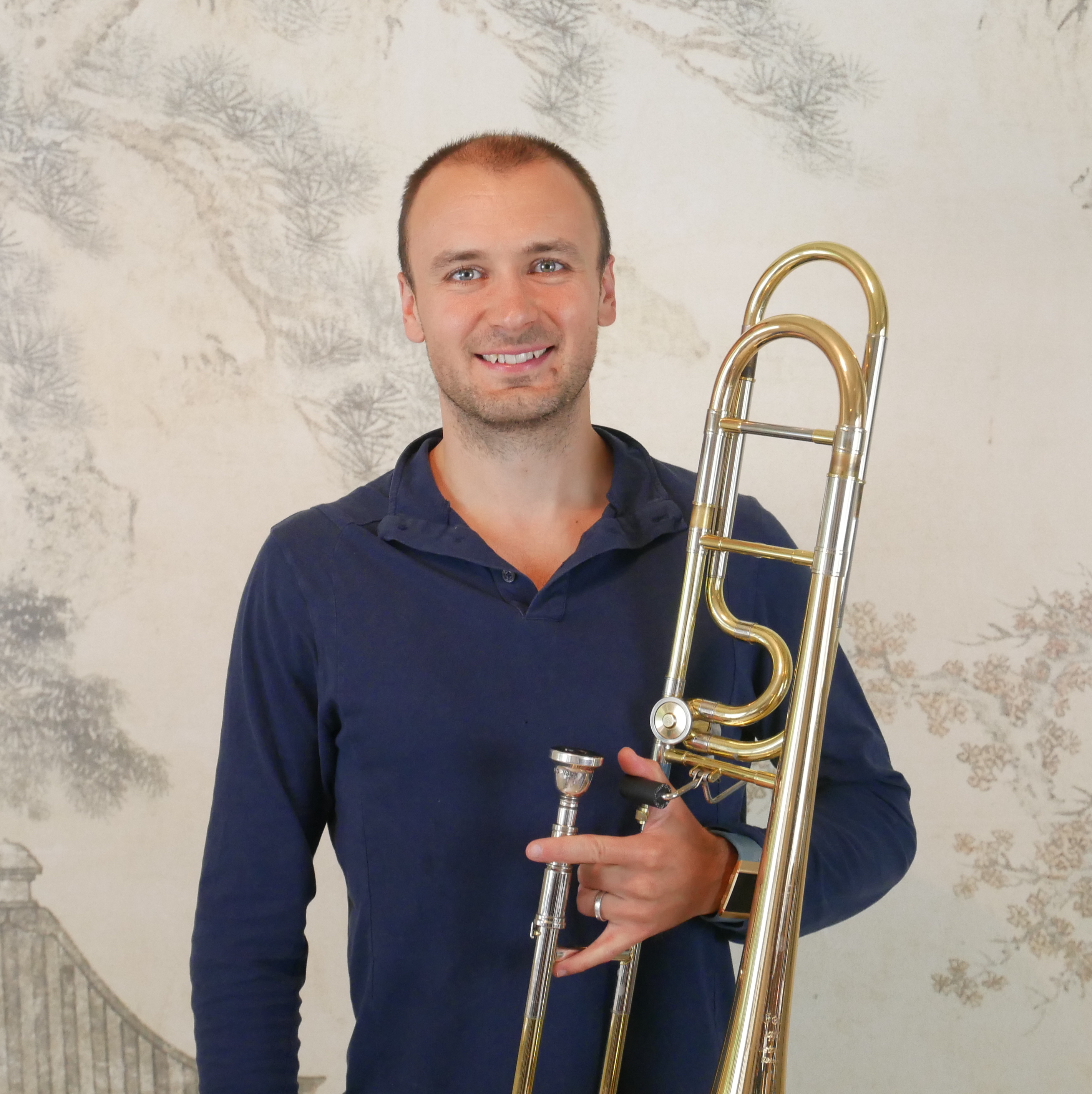 Matthew is Principal Trombone with the Royal Philharmonic Orchestra, the Aurora Orchestra and the brass septet Septura. He is also on the teaching faculty at the Royal Academy of Music in London and is an active soloist. 
His passion for the trombone has driven him to release three solo albums Paradiso e inferno, Matthew Gee's Amazing Sliding Circus and most recently Schubert's Winter Journey also on Naxos.
Matthew has performed with orchestras and ensembles all over the world, including the Vienna Philharmonic Orchestra,Klangforum Wein, the Chamber Orchestra of Europe, theLondon Symphony Orchestra, and the Academy of St. Martin in the Fields and has recorded and appeared in many films and television scores.
After studying Music at King's College London and the Royal College of Music, Matthew took up the position of Section Principal trombone with the Orchestra of Scottish Opera. After a brief stint with the Orquesta Filharmónica de Santiago (Chile) he then returned to the UK to join the Orchestra of Opera North. Further study saw Matthew attend the Hochschule der Künste, Bern, where he was awarded the Eduard Tschumi award for gaining the highest mark in the competitive soloists diploma course.
As a soloist Matthew has performed internationally and has had a number of works written for him, most notablyCircus Games and Trombone Sonata by Rob Keeley, and Fischietto è morto by Gary Carpenter. He gave the U.K. Première of Kurt Schwertsik's Trombone Concerto at St. Johns', Smith Square and is currently having a concerto written for him by Welsh composer Bernard Kane. He has performed and taken masterclasses at many festivals, including those in Melbourne, Wellington, New York, Sarajevo, Lieksa (Finland), Isla Verde (Argentina) and Beijing. Concerto performances include works by Rimsky-Korsakov, Buxton Orr, Derek Bourgeois, Ferdinand David, Johann Albrechtsberger and Luciano Berio's demanding concerto Solo in the beautiful Konzerthaus in Bern.
He is President of the British Trombone Society and takes an active part in promoting the trombone and developing its repertoire. Matthew is a Getzen artist.
Josh was appointed Principal Bass Trombone of the Royal Philharmonic Orchestra in June 2019, at the age of 24. 
He studied at the Royal Northern College of Music and the Royal Academy of Music where he was taught by James Garlic, Adrian Morris, Christian Jones, Bob Hughes, Keith McNicoll and Ian Bousfield.
As a soloist, in 2014 Josh won both the British Trombone Society 'Bob Hughes' and International Trombone Association 'George Roberts' Bass Trombone competitions. He was also awarded the 'Don Lusher' award for best trombone at the 2014 Brass in Concert championships. 
He has performed with most UK orchestras; including the Royal Opera House Covent Garden, BBC Symphony, Academy of St Martin in the Fields, Aurora Orchestra, Philharmonia, BBC Philharmonic, Halle Orchestra, Opera North, Ulster Orchestra and the Royal Liverpool Philharmonic. Further afield, Josh has also worked with orchestras across Europe such as the Orquesta Sinfonica De Galicia (Spain) and was a member of the Gustav Mahler Jugendorchester from 2017-2019. Josh is also a member of the award-winning trombone quartet - Slide Action, who won the International Trombone Association quartet competition in the summer of 2019.
Josh is a performing artist for Denis Wick London Ltd.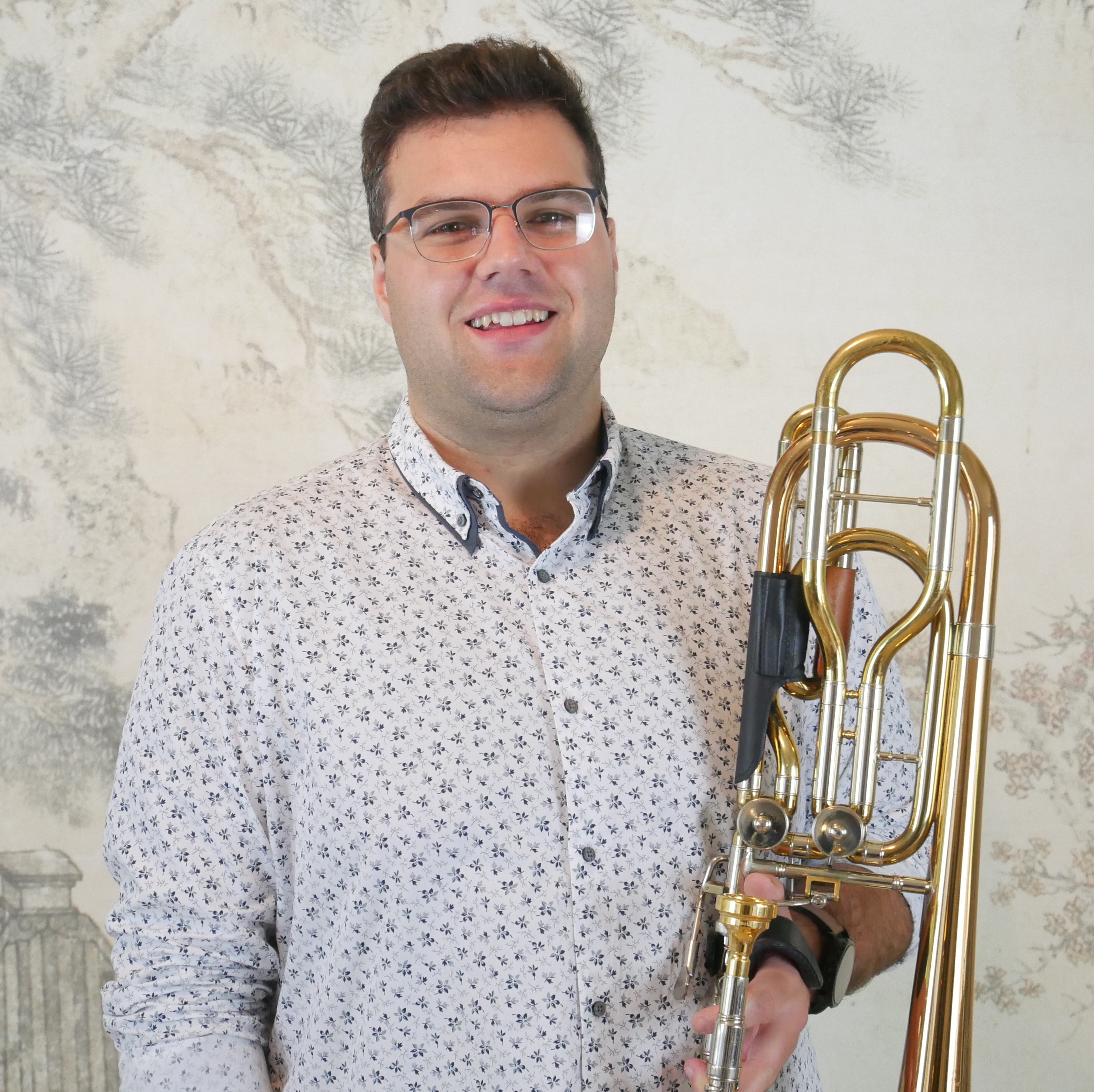 Frequently Asked Questions
How does the lesson take place?
We use Zoom and we'll send you the link, and recommend you ensure you have a good WIFI connection to ensure a smooth and productive lesson.
How do I schedule my lesson?
Upon purchasing coaching, you can use the form in your account to get in touch to arrange a suitable date & time, or email us directly at the address provided.
Can I purchase lessons more than once?
Absolutely! If you find yourself in need of lessons more than once, simply purchase the plan again.